Wavelength Services
Our high-speed, low latency, highly secure wavelength services are delivered entirely via Fibre-optics and designed to be available to businesses throughout the entire Ottawa-Gatineau region.
Are you looking for a reliable, high-speed, and secure way to transmit data over long distances?
Hiboo's Wavelength Services might be the solution you need! Discover how our wavelength services can benefit your business and meet your data transport requirements.
High Performance with High Value
Ultra low-latency delivering fast and
efficient application performance. Available at 10 Gbps or 100 Gbps.


24x7x365 Support
Our local team of experts is available 24 hours a day, 7 days a week, 365 days a year to resolve any issues you may have.
Built For Business
When your business sends, receives, and accesses data on a large scale, you need a network you can trust and speed you can count on.
Ease and Flexibility
Get reliable access across single or diversely routed connections.
Proactive Monitoring
Hiboo monitors your network 24/7/365 with live local team members standing by for immediate support.
Fiber Diversity
Hiboo's cutting-edge fibre optic network is physically diverse from national telcos and offers a true alternative in the Ottawa-Gatineau region.
Industries and applications
Built for businesses and organizations that require seamless connections between multiple offices and data centers, ensuring efficient data sharing.
Ultra-Low Latency
Data Center connectivity
Data Backup
High definition media transport
Storage Area Networks
Continuous Internet access
High-speed Financial data
transport and transactions
Disaster Recovery
Municipalities
Enhance connectivity for smart city initiatives, improving public services and efficiency.
Education
Facilitate research and education by enabling high-speed data transfer and collaboration.
Enterprise
Enhance collaboration and workplace experiences with reliable and high-capacity data connections.
Hospitals
Ensure fast and secure healthcare data transfer, benefiting patient care and medical research.
Wavelength Services
Features
Enables the extension of LAN infrastructures for WAN, MAN or SAN connectivity.
Protected and unprotected ring path configurations.
Fixed filter WDM services
Dedicated bandwidth at full rate, as per protocol
Flexible, transparent bandwidth that supports most major protocols.
24/7 network surveillance and monitoring
Ideal for 5G deployments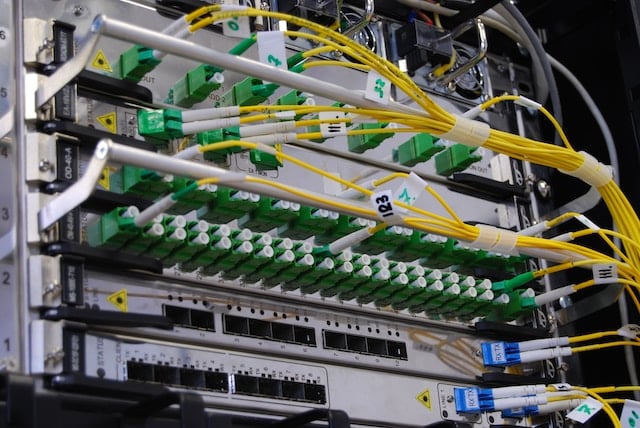 Diversity
Diversity Protected and Unprotected ring paths
Protocols
FE, GbE, Fibre Channel, STM/OC, OTU, and CPRI capabilities
Availability SLA's
Core Availability and your Site and Path Availability SLA's
Mean Time To Repair
4 hours, from the time you call and report an outage, or when hiboo proactively notifies
The hiboo promise:
Always accountable. Simply intelligent. Your priorities are our priorities.
24/7/365 Local Support
Local expert, local tech support in our world-class state of the art Network Operation Centre
Transparent Pricing
Easy to understand contracts and monthly billing statement
Unmatched Flexibility
We have unmatched flexibility in meeting your connectivity needs because we have no technical debt
Ubiquitous Connectivity
Bridging the digital divide, ensuring inclusiveness for all in Ottawa and Gatineau
Community Commitment
Improving the quality of life, job growth, and sustainability in the Ottawa-Gatineau region
Choice
By providing choices, we liberate Ottawa-Gatineau and give our community the independence to choose
Schedule a free call today with our local experts!
Architects, owners and operators of a network that covers the entire region and from our core to your door, delivering highly secure, low-latency and high-capacity bandwidth for your business.